"How To" Tutorials Make Adrecom's
"Back Office" Platform Features Easy
How To's
The Adrecom Back Office is a user platform specifically designed to streamline the process of creation and management of content. It is an intuitive system whereby you can easily upload the information you want and change it as you see fit. The following videos are tutorials that will teach you how to use Adrecom's many features and walk you through the upload process step-by-step. Some features include creating products, uploading videos, and posting blogs and news stories. This page is regularly updated with more instructional videos and can be revisited periodically.
The purpose of creating these forms of content is make it easy to promote your business; tap into the social media stratosphere by posting and providing links to your blogs, news events, videos and ecommerce pages. Adrecom seeks to help you expand your e-network connections and generate a buzz around your products and services. If you would like to see a specific feature covered, please contact us.
Ask A Question
Ask A Question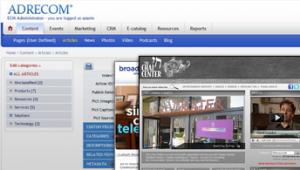 A brief tutorial describing how to publish an article in the Back Office. The main reason for publishing an article is for content and information-heavy websites that focus on a specific theme versus the sale of actual products. The goal of an article is to inform your customer base and the public about your specific topic of interest and to let them know about your company's policies, the products you carry, and what sets you apart from the competition.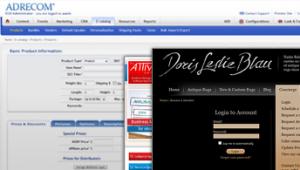 A brief tutorial walking you through how to add and manage products on your website covering all the basic information that you need to include in the database when adding, or creating, a new product. Perhaps the most basic feature of the Adrecom Back Office is product management, and all other features, such as media and blog management follows the same model.