Reveal Businesses Find Smart Solutions
and Better Outcomes with Adrecom
Case Study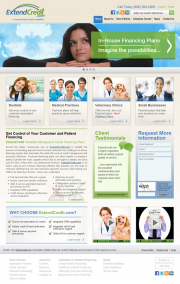 Extend Credit is a California-based online provider of self-financing services — a fully automated way to accept installment payments, and manage collections. Launched in 2010 as a lending interface that provides self-financing software for businesses and merchants, EC today has approximately 700 customers, and is adding 30-50 diverse customers a month, mostly through the internet, from all over the country.
"The guys that need to find us are now able to find us."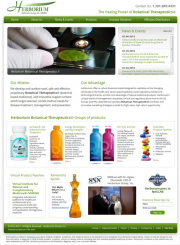 Publicly Traded Botanical Therapeutics® Marketer Transforms Corporate Web Presence with Adrecom CMS Suite
Herborium Group, Inc. – Herborium Group, Inc., a small, publicly traded Botanical Therapeutics® company focused on all-natural medicinal options, is a fast-growing business with an ambitious agenda serving a dynamic, exponentially expanding market. The company maintains a corporate web site designed to inform its business partners and investors about the company, its products, the market, investment opportunities, news about the industry and trends, etc.
Tired Older Site Lacked Luster – While Herborium had separately deployed Adrecom's e-commerce suite to sell its natural medicinal products (on separate sites), by late 2012 Herborium's corporate site clearly showed its age; it was time for a makeover.
The old site had a tired, shallow look and feel, outdated graphics, cumbersome mechanics, limited functionality, and few options. It wasn't very exciting, and a bit "ho-hum." Current news and events about Herborium's industry and market was not featured, and content was poorly organized. These shortcomings didn't reflect well on Herborium as a publicly traded company, and prevented the site from capturing the company's and the market's dynamism. In short, the site's tiredness undermined its objective – getting visitors engaged, interested, and excited about the company, its products, and their significance.
Solution – CMS Suite – Having experienced the power and utility of Adrecom's e-commerce suite, Herborium determined that the best solution for its corporate site was implementation of Adrecom's Content Management Suite (CMS Suite), a platform that enables site owners to easily and efficiently deliver an engaging web experience with "simple-to-use" content-management modules for non-technical users.
The Adrecom team went to work improving navigation, adding calls to action and lead generation forms, strategically positioning a fresh "News and Events" section in multiple locations, improving product visibility by re-positioning them in numerous places, including the homepage, and adding pages dedicated to detailing each individual product, while keeping the general product page listing them all together, and adding and improving links to each product's separate e-commerce pages.
Of course, the key is that Herborium's team can now update the restructured site's content easily and continuously to ensure its relevance and a fresh look and feel, without IT assistance.
Outcome Far Brighter – Deployment of Adrecom's CMS Suite has succeeded in truly brightening Herborium's online presentation of itself as a public company, and its story. The site has a more dynamic feel, is much better organized, visuals and images are much more striking, easier on the eyes, and more clearly conveys to the visitor what Herborium is all about.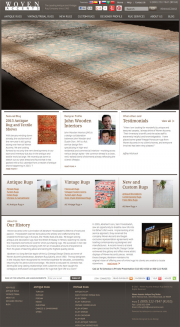 Wovenonline
Wovenonline is a leading U.S. provider of antique and modern rugs, in business since the 1970s.
When renovating Wovenonline's web presence, the main goal was simple: provide potential customers (like interior designers, architect and home owners) with compelling information about rugs, interior design illustrations featuring rugs, and educational elements about the many different kinds of rugs offered and how to purchase rugs.
With thousands of items in the product catalog, the key for site redesign was highly effective navigation. The Adrecom team significantly simplified the rug review, selection, and buying process for visitors using an architecture design based on product information and features, and adding tailored navigation, advanced multiple-criteria search, and sorting search.
Despite a very large and complex product catalog, redesign implementation was based on Adrecom's e-commerce solution, which enabled easy, intuitive site navigation.
Migrating thousands of images and descriptions from the old site to the new site (usually a very long and complicated process) was completed in just three weeks with the help of Adrecom's content transfer automation and digital asset-management tools.
To improve and expand customer services and communications, a Rug Services menu option was added to the site, enabling visitors and customers to go beyond rug shopping to a "my saved rugs" compilation portal for customers to organize preferences, in-space shipping/viewing services, rental, repair, cleaning, storage, and lifetime exchange.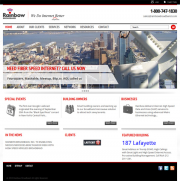 Rainbow Broadband
Rainbow Broadband, founded in 2005, beams broadband services to customers in New York City commercial buildings over its own Hybrid Fiber Microwave Network. Its communication services include internet access, digital phones, private lines, cloud computing, and network support services.
Given the dynamic and high-tech nature of Rainbow's business, its website had aged rapidly, failing to keep up during the company's rapid growth since its founding seven years ago. While Adrecom had updated the site in 2011 to enhance visual representations and information structure, 2012 brought a total site renovation that included new information architecture, improved and reshaped navigation, along with new content structuring and transfer of all content from the old site to the new site. Typically a long and knotty process, this was completed in a short time frame with the help of Adrecom's content transfer automation and digital asset-management tools.
Adrecom's Web Content Management Suite (CMS Suite) was configured to manage Rainbow's content, and, to improve and expand customer services and communications, a password-protected services area and related menu option were added to the site. This new area "for customers only" offers information relevant to their accounts and services, enabling a more customer-centric and interactive experience.
Non-structured static content was transferred and assigned to appropriate modules such as team, news, galleries, articles, and resources. Featured content was updated, simplified, and reused.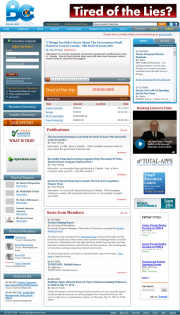 "Adrecom's portal solution has allowed us To build a social network from scratch and Literally compete with the big boys in just A few short months, their Portal suite And customized integration is the most cost Effective way to get into the Social media game."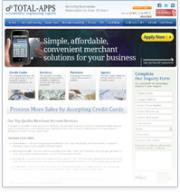 "Utilizing highly optimized tools, Adrecom has made it possible forTotal-Apps to offer a web solution for increasing your sales through ouradvertising funding program and creating credit card andACH/check-accessible merchant accounts. Further, they have also helped usincrease our e-commerce sales through the creation of a website to serve asa second store front and open up another line of communication betweenmerchants, vendors and customers."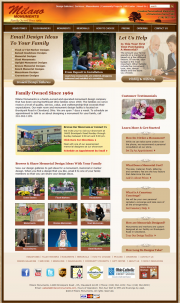 "We've been extremely pleased with Adrecom's partnership model and work ethic. Their E-Commerce Suite has proven to be an excellent website solution which is both flexible and scalable to our needs."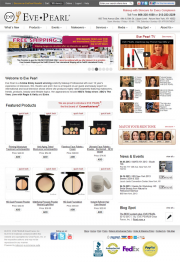 "Adrecom's E-Commerce solution is the most cost effective we have found and they are a pleasure to work with. Their whole point of view is, 'How can I make this easy for you?'"
Customers enjoy buying in an attractive, intuitive and smooth store front built with Adrecom.
An Adrecom fully configurable back-end system makes it fast and easy for your marketing and business people.