Keep Your Storefront Dynamic and Interesting

Just as brick and mortar stores change their merchandising displays every few weeks, it's important for online stores to update their layout as well. Adrecom's eCommerce portal "Back-End" has all the tools you need to keep your storefront dynamic and interesting for your customers. Engage customer interest and encourage repeat visits by regularly changing the products presented on your homepage.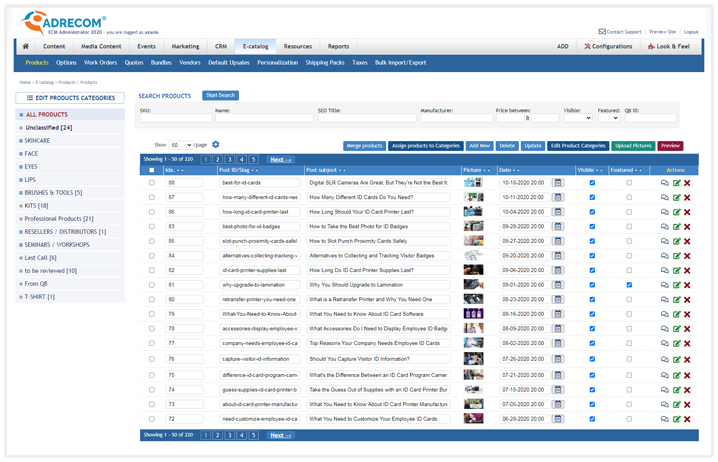 Online-store maintenance is critical to continued success. Give customers up-to-date information at a glance with thumbnail views before they click for more detail. Enable them to find exactly the products they want via search. Create dynamically changing images that show items customized by customer preferences, giving the customer every way possible to find additional items.