Rapid Extensions Architecture Platform (REAP) is Adrecom's unified portal and web content management framework. REAP enables rapid and cost effective roll out of corporate portals, web content management solutions, e-commerce sites and web enabling projects. Using wide range of pre-built ready-to-go modules, application sets and totally configurable look feel skins, REAP platform delivers foundation for easy straight forward deployment of e-commerce and enterprise portals.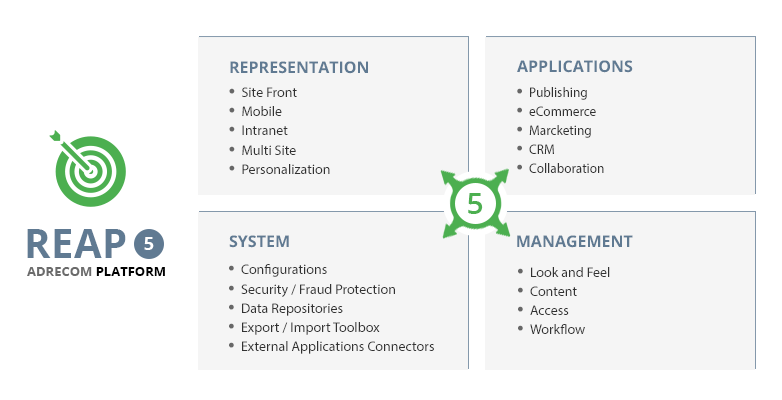 Open Architecture, components driven implementation and pre populated tool set for 3rd party integration makes REAP an ultimate framework for speedy deployment of web projects and applications tailored to specific biz process requirements.
Utilizing REAP based pre configured business solutions with "on demand" extension capability, comprehensive web projects may be deployed in days, instead of weeks or months.